Home Page
About Connecting Hearts
Scriptural Foundation
Meet the Director
Counseling Ministry
Vision Statement
Message to Pastors
Orchard Picture
Contact/Donation

Suzan's New Book:
SEEK ME AND FIND ME
Articles
Healing Insights
Poetry Corner
Resources
One Accord
Newsletters
FAQ's
Archives
Proverbs 4:23 Keep your heart with all diligence, For out of it spring the issues of life.
Proverbs 27:19 As in water face reflects face, So a man's heart reveals the man.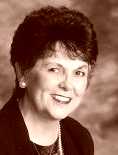 Contact/Donation
You are welcome to send us your comments, questions and personal experience (if you would like to share something that happened as an outcome of time on the site). All contacts will be kept confidential.
Personal counseling is available by appointment (see the Counseling Ministry page).
If you'd like to be added to our email list, please contact me at the email address listed below.
Connecting Hearts to God is a ministry arm of Pastoral Care Ministries, a 501(c)(3) non-profit corporation. Donations to this ministry are tax deductible. If you would like to support the ministry financially, make your check payable to "Pastoral Care Ministries" and send it to the contact address listed below.
Thank you! We appreciate your support.
Suzan Jerome, Director
Pastoral Care Ministries
1740 W. Katella, Suite N
Orange, Ca. 92867
Phone: 951-532-3379