Home Page
About Connecting Hearts
Scriptural Foundation
Meet the Director
Counseling Ministry
Vision Statement
ContactSuzan's Books:
EARS TO HEAR
SEEK ME AND FIND ME

Articles/Get Connected
Healing Insights
One Accord
Promptings

Proverbs 4:23 Keep your heart with all diligence, For out of it spring the issues of life.

Proverbs 27:19 As in water face reflects face, So a man's heart reveals the man.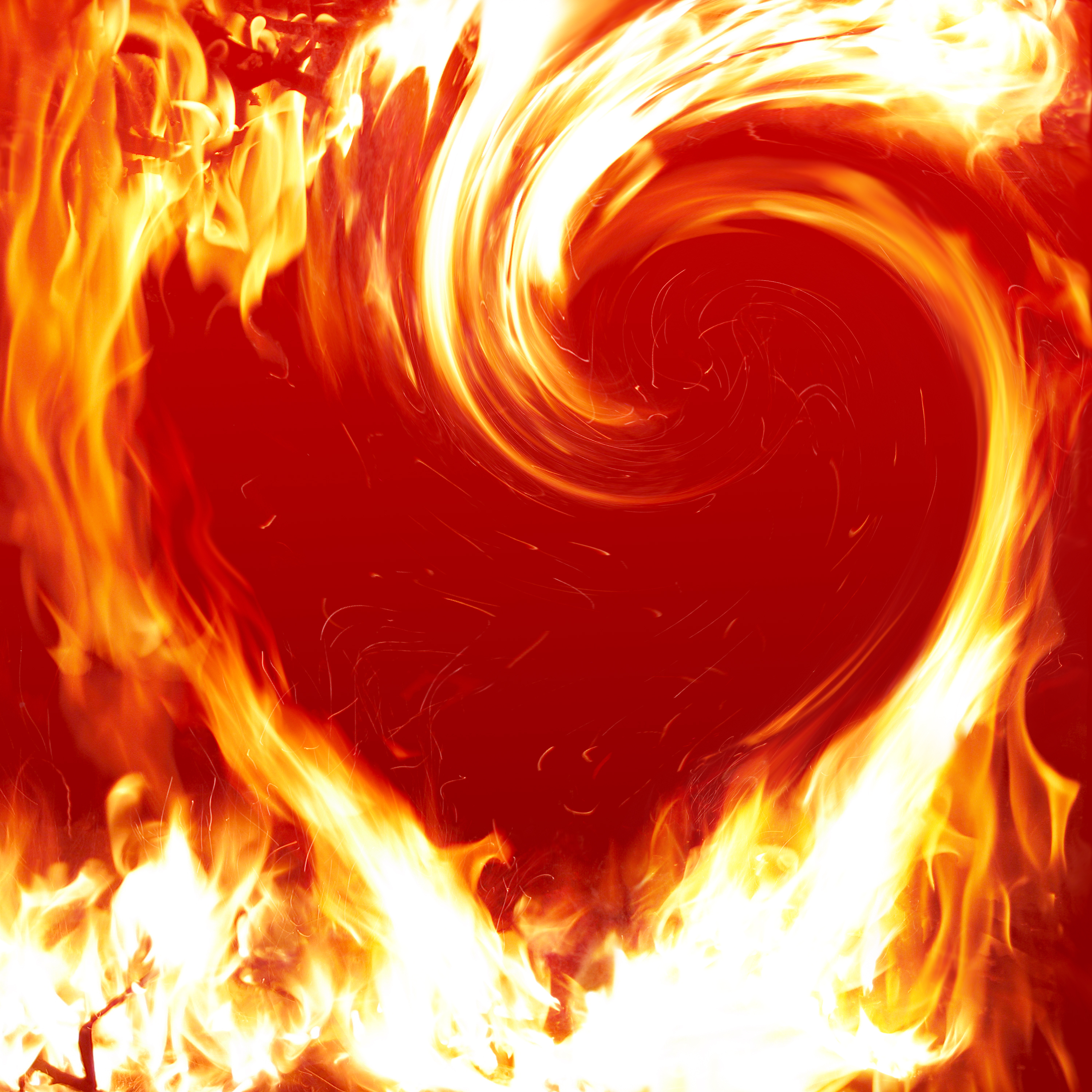 One Accord
One Accord meetings in Wildomar, CA, focused on the particular challenge of getting through the obstacles and into that place of fellowship with the Lord that He prays for in John 17. That is the first priority; and it results in the second—being empowered to "serve Him without fear" (Luke 1:74). The messages at those meetings have been recorded and posted here.
Segment One: "Identifying the Formidable Obstacles to Intimacy with God"
Listen "Everything Depends on the Condition of our Heart" (Runtime is approx. 1 hour 22 minutes)
Listen One Accord "What Kind of Knowing?" (Runtime is approx. 34 minutes)


Listen "Whose Voice are we Listening to?" Our message on this evening began with insights from Isaiah 55:8-9. (Runtime is about 34 minutes)
Listen "Hiding Where?" Michael Brown opens the message this evening with prayer. Suzan Jerome picks up with Genesis 3, specifically verse 8, and describes "our ways to hide" and His response. The audio runtime is about 54 minutes.
Listen Personal Experiences Michael Brown shares his personal experiences and insight in coming out of hiding from God. The audio runtime is about 14 minutes.
Listen "Who is Responsible?" The message is about the fourth element of the fall, as reported in Genesis 3--that which focuses on the scramble of responsibility lines resulting from the fall, and what that scramble looks like in our life now.  It also contains some very compelling sharing by Michael Brown on what contributes to our getting dislodged from the Lord, and what returning looks like. The audio runtime is about 86 minutes.
Listen "What has Broken My Heart?" The message focuses on Luke 4:18, the part of Jesus' declaration that says He came to heal the broken hearted. What does broken mean, how does it happen in our lives, and what is He offering by way of restoration? The audio runtime is about 61 minutes.
Read Exercise to "What has Broken My Heart?" Suggested questions for you to take to the Lord in prayer.
Read Prepared Heart Illustration The illustration depicts the debris interfering with our created characteristics.
Listen Michael Brown's Comments Michael Brown shares his observations of the broken heart, healing and the results of a healed heart. The audio runtime is about 12 minutes.
Listen "An Appointment with God" Connecting Prayer is discussed as the pivotal point in healing of heart, and equipping that leads to release of our spirit--we have to have enough connection with the Lord to let Him do the rest.  The discussion of connecting prayer centers on a word from the Lord to the group, and on several Scriptures that announce His intent to meet with and speak with us regularly.  Here is a portion of the word:  
I am making an appointment with those who are there.  The time is to speak with them about the things that are stirring on their heart and for them to know what is on My heart toward them.   
The audio runtime is about 34 minutes.
Listen One Accord This message wraps up the first segment of One Accord: "Identifying the Formidable Obstacles to Intimacy with God". We address the role our spirit plays in our progression of growing close to the Lord. Runs 65 minutes. The next segment will be announced in the coming days.
Listen One Accord Michael Brown, in a challenging, but sensitive delivery, encourages us to apply this message in our day to day living. Runs 19 minutes.
Read Personal Application Questions Suzan has provided questions that will help us identify how we relate to our own spirit.

Segment Two: "HOW Obstacles are Dismantled and Replaced with the Heart of Jesus"
Listen A Brief Summary and our New Direction Since the One Accord meetings are going to continue, we are moving into a second Segment, called: "HOW Obstacles are Dismantled and Replaced with the Heart of Jesus". The audio runtime is about 44 minutes.
Read Introduction to Segment II Outline "How Obstacles are Dismantled and Replaced with the Heart of Jesus" The outline includes illustrations and scripture helping us understand our condition. It depicts the elements of the fall, how the obstacles are lodged in our hearts and what the healing process looks like.
Read The Joy of the Lord Suzan shares a couple of her journal entries and her time with the Lord discussing what "joy" is.
Listen Discussion In this session several people share their observations, experiences and ask insightful questions. The audio runtime is about 25 minutes.
Listen "The Hand of God Clearing Debris from our Lives" Pursuing HOW obstacles are removed, Suzan identifies certain conclusions that result from patterns in our life experience; what it can look like when the Lord begins to light them up; the nature of our struggle in making the exchanges He offers; and some beginning elements of our role with each other in the work of liberating our hearts with the Lord. Her message is followed by questions and discussion from the group. The audio runtime is about 60 minutes.
Read Handout These are  the illustrations Suzan referred to in identifying the conclusions that need to be exchanged for greater truth.
Listen Michael Brown "Addressing Fear in our Lives" Michael's sharing of a specific face of this process that he as been working through with the Lord. He illustrates his point by asking us who is driving our float in the parade. The audio runtime is about 19 minutes.
Listen "Running With Abandon" This message is a continuation of a word brought by Michael Brown at the church service in the morning. Though it relates to things going on in a move of God at our church, it is a message pertinent to every believer, especially those wanting more of God. The word and vision that Michael brought, and the comments from those present have a very igniting effect on our pursuit of God! The audio runtime is about 42 minutes.
Listen "Clarity" The meeting opens and closes with Michael sharing how the Lord was working in him in the course of the meeting. His witness powerfully identifies our personal challenges in hearing through to agreement with the Lord over the things He invites us into with Him. The audio runtime is about 13 minutes.
Listen "A Dream that Calls for Prayer" Suzan's message describes how a dream she had following the last meeting continues the flow of the Holy Spirit in One Accord meetings. In the last meeting Michael's vision of running with abandon toward the Lord was the focus, and it ended with Judy's exhortation to "start running." The dream calls us to "start running" in prayer over the silent invasion going on across our land, in which people who once knew about the weapons of God are joining a seeming "celebration" designed to separate them from Him. As we minister to the Lord in the larger work of restoration, He will clarify and direct individual calling (Acts 13:2). The audio runtime is about 55 minutes.
Listen Prayer and Worship The prayer has two points of focus: 1) Our primary motivation needs to be sharing the Lord's heart of compassion for His people; 2) The degree of hardness calls for the power and presence of God to encounter His children directly and turn things around. Both Michael and Suzan were saved by such an encounter with the Lord, and their testimonies are shared. That is the kind of outpouring we need as a nation, so we must ask for it. The audio runtime is about 44 minutes.
Listen "Who Does What?" The entire meeting was about bringing clarity to this question: What is God's part and what is ours? Suzan shared several ways in which the Lord was brightening that up for her, focusing on Ezekiel 37: 1-14, and the partnership with the Lord that turned dry bones into an "exceedingly great army." The audio runtime is about 36 minutes.
Listen "Discussion" Michael Brown went through Psalm 68, where the designations of what God does and what we do are particularly sharp. He also reflected on staying in only what the Lord says, not adding to it from our own experience or frustration. He used Moses' experience with God in doing more than He said and forfeiting his entry to the Promised Land (Numbers 20:7-12). The audio runtime is about 38 minutes.
Listen "Vision and Opening Prayer" Michael Brown started the meeting with a vision he had during worship, relating to the Lord setting His banner in our hearts and then opens the meeting with prayer.  The audio runtime is about 11 minutes.
Listen "Hearing All the Way Through" Suzan talked about how important it is when the Lord is pouring out to hear all the way through the things He sends. She shared from Judges and Acts, looking at the need to keep listening and responding until the whole outcome is accomplished. She talked about Gideon's hearing of the Lord in Judges as what our initial efforts might look like, and about Peter's more mature hearing of the Lord in Acts 10. The audio runtime is about 45 minutes.
Listen "Discussion" Discussion and prayer regarding the message shared by Suzan. The audio runtime is about 28 minutes.
Read: Handout "Hearing All the Way Through" The handout summarizes the progression for both levels of hearing, and two exercises for those who want to spend some time with the Lord applying the teaching personally.

Listen One Accord "Opening Prayer" Michael Brown begins the teaching time with prayer. The audio runtime is about 4 minutes.
Listen "Developmental Growth" Suzan talked about a necessary turning point for individuals and the church which moves us into the spiritual reality described in Galatians 2:20 "...it is no longer I who live, but Christ lives in me..."  She shared how that movement is proceeding in her life, and closed with a vision the Lord gave her which speaks to the purpose for One Accord, but also led to the identification of several specific hindrances for Suzan personally. (Read the attached Inlet Vision handout below.)  The audio runtime is about 46 minutes.
Listen "Discussion" The discussion and prayer time is a continuation of the session above. The audio runtime is about 31 minutes.
Read: Handout "Inlet Vision" Recently Suzan was praying about where she was with the Lord and the things He is lighting up these days, and also where One Accord is in restarting, and what He wants to do there. As she was praying she had a vision that speaks to these questions, personally and more globally. Suzan shares this vision in the handout.
Listen One Accord "Opening Prayer" This evening's introduction and opening prayer led to an amazing time with the Lord and specific prayer for Pastor Ted Lawler of Emmanuel Christian Fellowship, Wildomar, California. The audio runtime is about 22 minutes.
Listen ""Fellowship with the Lord is the Chief Thing"" The message focuses on the kind of abiding fellowship with the Lord that empowers us and attends all the other things we "do" with Him. Suzan talks about why fellowship is the chief thing and speaks to the reality that there are many in the body of Christ who do not experience that deep fellowship with God. She pins down the heart level where it gets blocked and relates those difficulties to the first beatitude—poor in spirit—and why it is the first beatitude. She ends with a word from the Lord about how dear to His heart this fellowship is, followed by a quiet time with Him to let Him minister to us. It was quite an evening!  (Read the attached handouts listed below.)  The audio runtime is about 41 minutes.
Listen "Discussion" The discussion and prayer time is a continuation of the session above. The audio runtime is about 6 minutes.
Listen "Prayer" Suzan's prayer for the message delivered this evening. The audio runtime is about 3 minutes.
Read: Handout "Poor in spirit" The handout "Why 'poor in spirit' is the first beatitude" is from Suzan's class Attitudes of Being. This handout is incorporated into this evening's message.
Read: Handout "Journal Entry, February 26, 2006" Suzan shares from her journal what the Lord's heart is regarding tonight's meeting.
Listen One Accord Introduction Suzan Jerome briefly introduces this evening's lesson, Receive into Your Heart from Ezekiel 3:10. The audio runtime is about 1 minute.
Listen Michael Brown's Opening Prayer Although the recording has some static we hope the prayer helps illuminate this evening's message. The audio runtime is about 4 minutes.
Listen "Receive into Your Heart" (Ezekiel 3:10) Suzan focuses on the Ezekiel 3 Scripture in which the Lord says to receive into our hearts all the words He speaks to us. She also looks at Matthew 13:19 in terms of what can happen to the words the Lord sends instead of receiving them into our hearts. The audio runtime is about 25 minutes.
Listen Closing Discussion and Prayer Michael focuses on receiving, keeping, and hearing through the prophetic words we receive from others. The whole evening is about the word of the Lord getting all the way in and accomplishing all He intends in sending it. The audio runtime is about 31 minutes.
Listen One Accord Opening Prayer Our recording begins as Suzan Jerome is already praying and Michael Brown finishes our opeing prayer for this evening's session. The audio runtime is about 8 minutes.
Listen What do You want to do, Lord? This meeting is about what Suzan heard in response to that question. It focuses on the washing of our conscience, looking first at what conscience means in Scripture. It ends with a look at the place of prophecy in the life of a believer. You may wonder how those two relate. You will have to listen to the progression to get it! The audio runtime is about 35 minutes.
Listen "Sharing by Steve Sharman/Comments and Closing by Michael Brown" Steve is a regular attendee of One Accord, is gifted prophetically, and has a heart for receiving all of what the Lord has for him. Michael felt prompted to ask Steve to share his heart, and there is a neat statement about the working of the Lord that came out of that. The audio runtime is about 13 minutes.
Listen One Accord Opening Prayer Michael Brown opens our One Accord session sharing a vision he had during worship and praying for us in response to that vision.  The audio runtime is about 8 minutes.
Listen The Progression of One Accord in the book of Acts The meeting on June 11 launched a mini-series (3-4 meetings) on "The Progression of One Accord in the book of Acts." During the break in meetings, Suzan was prompted to look at all of the "one accord" Scriptures in Acts, other than Acts 2:1, which was the Scripture that our One Accord name was taken from a year ago. She saw that it is a term often used to describe the heart attitude of the church in Acts, and that there is a progression to the levels of one accord to which the church came—through the same kinds of obstacles that we face on our way to one accord with the Lord. Where are we in that progression, what do the challenges look like, and what are the victories based upon? These are the focus points for the series. The audio runtime is about 39 minutes.
Read: Handout "A Series on One Accord Scriptures" Because we do not all use the same translation, a handout was given with the NKJ rendering, which uses the term "one accord", and it includes some of the definitions we are looking at as well.
Listen One Accord Opening Statement & Prayer This meeting of One Accord begins with Michael Brown sharing a personal statement about his process in recent weeks, and the challenge of keeping our focus on the Lord when we are inundated with demands and facing impossible expectations. The audio runtime is about 12 minutes.
Listen The Role of God in Restoring One Accord - Acts 15 (NKJ) Suzan shares how the one accord the church had enjoyed was severely challenged in Acts 15.   She focuses on the means by which it was restored then, and the implications that has for our own resolution and return to one accord now. The audio runtime is about 39 minutes.
Listen From One Passion to One Spirit - Phil. 2:2 (NKJ) Recorded at One Accord, August 27, 2006 This last "one accord" Scripture holds a different meaning.  All of the instances of "one accord" in Acts have the meaning of being at the same place, with the same passion.  The word in Phil. 2 means more nearly one in Spirit and also carries the meaning of how we get there.  Suzan talks about the progression of one accord through Acts and the encouraging nature of where that growth led the early church, and where it can still lead us now. The audio runtime is about 28 minutes.
Listen Retrieving and Commissioning This message is about the battle that surrounds the call on our lives and the danger of it getting buried. It focuses on several verses from Romans 8, and specifically the battle between the spirit of bondage to fear and the Spirit of adoption that draws us into our whole inheritance in the Lord (Rom. 8:15). God remembers the words and gifts He has placed in our hearts. He was speaking to a couple of people about stirring up, retrieving and declaring that call on their lives. Because I have since heard from several others who relate to retrieving and commissioning, or re-commissioning due to battles and losses, we are posting this message for those who need the Lord's reminder. Runtime is approximately 20 minutes.
The Lord has been stirring my heart more and more with kingdom things--revival in the church and in the nation is part of that, and how it starts with each of us seeking to be revived!  Recently I felt prompted to look again at a book by Charles Finney, called Revival Lectures (1868).  He makes some very compelling observations about revival that I want to share.  Surrounding the preparation and gestation of that message my pastor showed a video from the Urbana Mission Conference 2006 of a talk given by Pastor Oscar Muriu, from Kenya.  It is a VERY POWERFUL message to the church worldwide, and I encourage you to listen to it.  It is the first link below.
The second link is to the message I gave at One Accord 1-28-07, and the third link is to Finney's whole book.  It is available online and can be read, printed, shared, etc. 
Listen Pastor Oscar Muriu, "The Global Church"
Listen One Accord Message on Revival Runtime 41 minutes.
Read Link to Charles Finney's book, Revival Lectures