Brochure Updated December 4, 2006

The next One Accord meetings are scheduled for
December 10th; January 14 and 28th;
February 11 and 25th; March 11 and 25th. 
Please check back for updated meeting dates.
Dates will be posted when they are determined.

One Accord, Segment Two
HOW Obstacles are Dismantled and Replaced
with the Heart of Jesus
Sponsored by:
Connecting Hearts to God
and
Emmanuel Christian Fellowship
Pastor: Ted Lawler
Facilitated by Michael Brown and Suzan Jerome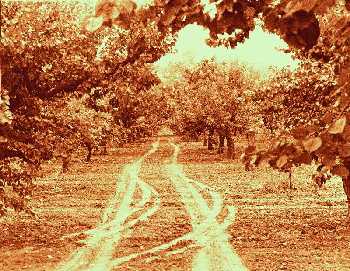 There are two Scriptural reference points for One Accord. The first is the prayer of Jesus to His Father, where He requests that we be one as they are one, and that we be with Him where He is (John 17). The other is the prerequisite referenced in Acts 2:1 "they were all with one accord in one place." One Accord happened due to the mighty work of God in preparing their hearts. Following that there was the outpouring of the Holy Spirit, and following that they were ministering in the power of God. Their old fears were stripped away, replaced by the Spirit of God dwelling in and moving through their lives.

Many of us want that same work and outcome magnified in our lives. We want more of God and wonder how to get through the obstacles, whatever they are, as we are not sure if they are on our side or due to the Lord withholding such outpourings.

One Accord is a meeting to focus on the particular challenge of getting through the obstacles and into that place of fellowship with the Lord that He prays for in John 17. That is the first priority; and it results in the second—being empowered to "serve Him without fear" (Luke 1:74).

HOW is that going to happen? We have shared the One Accord vision with our pastor and his wife (Ted and Judy Lawler), and they have encouraged us to proceed. So, two of us, to start, are going to act on a vision the Lord has given us for One Accord meetings and invite whoever is drawn to join us.

Judy Lawler and Mike Brown will be coordinating the worship portion of the meeting.

Michael is gifted prophetically, frequently bringing very incisive words that cut through much complexity and help us locate our heart condition so we can bring it to the Lord for healing and reconciling. Suzan has gathered a rather extensive storehouse that relates to the causes for separation from the Lord and how to interrupt and clear them. We will combine these giftings in order to establish a place where people can come to deepen their relationship with the Lord, experience whatever healing is needed, clarify their calling, and be empowered to walk in it with Him.

If you are interested in our academic credentials, Michael has an M.A. in Theology; Suzan has an M.A. in Marriage and Family Counseling.

The meetings will include a worship time (critical), a message focusing on some aspect relating to the obstacles, and a time for words and ministry to allow the Lord to apply the message in individual hearts. That's as much as we can say about it, as we will all have to see what happens.

Please Note: This is not a class in evangelism, teaching, mentoring—these are all established ministries in the church. Though the One Accord meetings may enhance any of these areas, in that a closer fellowship with the Lord touches every part of our life, you will need to seek out training in those areas, if they are ways in which you are called to minister.

One of the outcomes we anticipate is the Lord teaching us how to minister deeper connection with Him and removal of barriers in a larger group.

We are very excited about this venture and invite you to "come and see," as we intend to do!

Place: Emmanuel Christian Fellowship
35505 Iodine Springs Rd.
Wildomar, CA 92595

Sunday nights at 6:30 pm
December 10th; January 14 and 28th;
February 11 and 25th; March 11 and 25th. 
Please check back for updated meeting dates.

The route is: Interstate 15 to Clinton Keith Exit on the border of Wildomar and Murrieta, left on Clinton Keith, go about 1/4 mile, then left on Iodine Springs road.  Up about 1/2 mile to 355505 Iodine Springs Rd., on the left side of the street.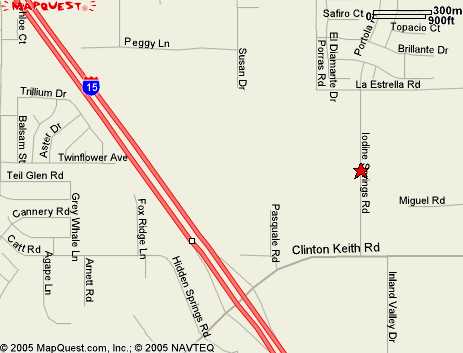 Copyright 2006
Connecting Hearts to God
29729 Windwood Cr
Temecula, CA 92591
Office: 714-538-1542 or 951-532-3379
Fax: 951-699-4059
Email: suzanpcm@verizon.net